Founder of U & I Home Decorating and Staging and U&I Decorate Deborah Lutz is an experienced graduate of interior and exterior design, home decorating and staging with over 18 years of professional design experience. Deborah's creativity has been commended and recognized in each of the projects and assignments she has completed.
Her team of experts possess broad knowledge of interior design, home decoration, staging Models, and landscape design as well as construction means and methods. Their experiences range from modest make-overs to complete home renovation projects. Their work is featured throughout Hampton Roads.
Deborah's education and certification:
Certified in Interior Design and Decorating: C.I.D., Rhodec International, Italy/London 2000
Certified in Landscape Design: C.L.D., Career Studies program TCC Chespeake Virginia 2002
Certified in Home Staging: C.S.E., Home Staging Institute Portland Oregon 2010
Certified Color with No Regrets: Decorating and Staging Academy 2013
In the news:
Community Garden Sets the Pace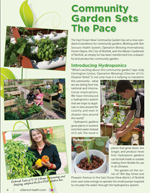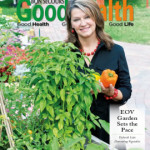 East Ocean View Insider Magazine cover and article Bon Secour Good Health August 2011
Norfolk Virginia Compass Virginia Pilot article Sunday July 31, 2011
REVIEW U&I ON ANGIE'S LIST:
http://my.angieslist.com/angieslist/Review/6242365
U & I Home Decorating and Stagings goal is to work closely with our clients to determine and create an environment that is a reflection of their needs. Whether a single room or an entire home, no project is too big or small. We believe open communication is the key to achieving your desired results. U & I prides itself on meeting all budget and scheduling requirements.