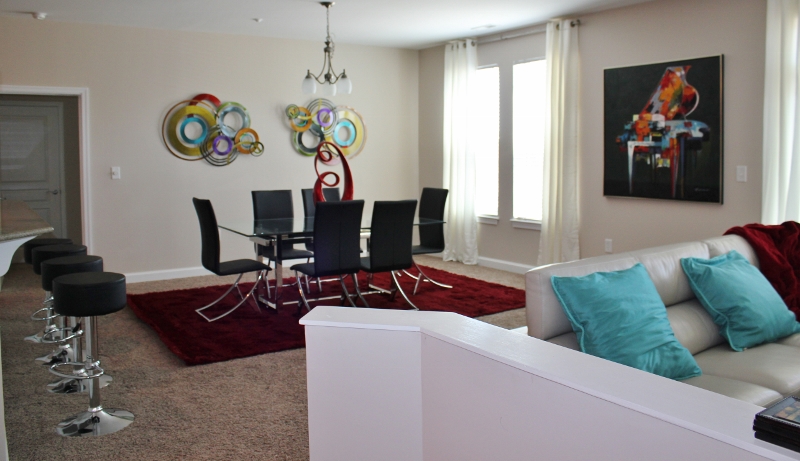 Who ever said white is boring, has never thought of it as a background for all other colors.
My completed project in Newport News is a success.  The client wanted everything modern and slick with color added through furniture, art and accessories…..
She wanted to surprise her son with a makeover for his new condo. We met in November while she was visiting Virginia, to discuss design and budget.
I sent many suggestions from November to January until we had it complete, down to the light fixtures all being changed out with new modern style shades.
January to March was filled with on-line shopping, e-mails and phone calls.  U&I Home Decorating and Staging had everything delivered to their office and stored all the items awaiting the day of install in March.
My client is thrilled and I couldn't be happier for her and her son.  I think we all need a Mama like her don't you agree!