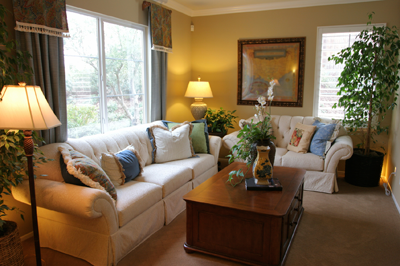 You only have a few seconds to make a positive impression on potential buyers.  This mean you need to make sure that the interior and exterior are spectacular.   The process of taking a lived-in home and converting it to a show-worthy house is called home staging. Here are some do's and don'ts that you can apply to any staging project.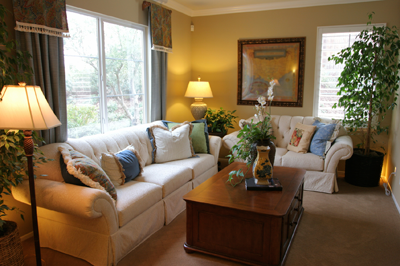 1.    Don't Leave a Personal Touch
The hardest part of home staging for the home owners is removing personal items. By removing your personal items, this lets buyers imagine themselves living in the house. There should be no evidence of pets in the home.
2.    Do Update
Don't do major renovations, just do minor updates. Look for areas that make your home look older. Make sure your furniture is not worn looking.  Focus on the kitchen; this is the room that buyers are interested in. Change the hardware on the cabinets and drawers.
3.    Do Go With Neutrals
A fresh coat of paint can make all the difference in a room. The one rule is to go with neutrals; such as creams and beiges. The goal of home staging is to create an attractive living area.  Choosing bold colors may deter buyers and too much color contrast can distract them.
4.    Don't Forgo Curb Appeal
The exterior of the home needs as much attention as the interior.  This is the first thing buyers notice and you need to think like a buyer.  Try using mulch and trim your hedges. Flowers add colors. Check for cracks in the paint, broken shutters and damaged gutters.  Make sure to wash the exterior of the home.
5.    Do Clean Everything
The first thing you must do is clear out the clutter.  Most have lived at the house for a long time and have collected things. Go through these things.  Then clean everything until it shines.